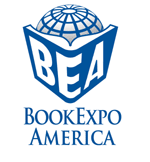 (pinned to front page for easy access while at the convention…)
Hello, lovely people!
In an effort to get myself in order, here is my complete agenda (so far) for BEA week. Some things I will only be attending, not presenting (like the luncheon), but for everyone's sanity (including mine), here is the full list of my scheduled commitments. The ones where I will be speaking/signing/freaking-out-about-winning-an-award will be in bold.
Wednesday, May 29th
3:00pm — Arrive in NYC
6:00pm – 8:00pm — YA/MG Panel at Books of Wonder
Panelists include: PATRICK CARMAN, ALETHEA KONTIS, KEVIN EMERSON, CAROLITA BLYTHE, JOELLE CHARBONNEAU, CINDA WILLIAMS CHIMA
Thursday May 30th
9:00am to 11:00am — School Reading (Brooklyn)
2:00pm — Brilliance Publishing Author Panel (Mtg Room 1A01)
3:30pm – 4:00pm — Alethea signs ENCHANTED at the SFWA booth (#2625)
7:00pm – 9:00pm — Audie Awards Gala (NY Historical Society)
Friday, May 31st
10:00am – 10:30am — Alethea signs HERO (main author signing – table 25)
12:00 – 1:00pm — Brilliance Publishing Luncheon (Mtg Room 1A01)
2:00 pm — Leanna Renee Hieber signing at SFWA booth
***********************
Further updates as events warrant.