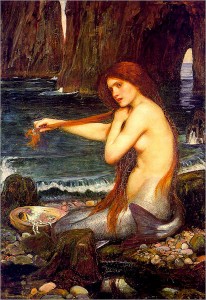 I'm writing this blog from a week in the past. Oh, how I do love a bit of time travel.
I'm guessing right now I'm still recovering from Mysticon, so I won't have a con report ready yet. But I've just finished writing my monthly blog post for the Waterworld Mermaids, and it's REALLY FREAKING GOOD. You're going to want to forward the link to someone, it's so good.
You should click over there and read it right now.
I'm sure I'll have something of a fantastic conventiony nature for you tomorrow.
xox