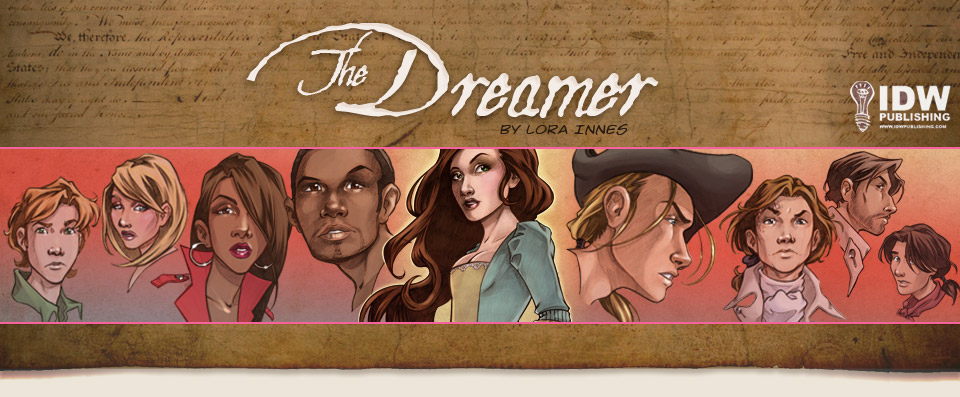 I got a copy of THE DREAMER graphic novel from IDW and immediately fell in love (Click on the banner above — you can check it all out online!). So much so that I contacted Lora Innes — the comic's dynamic and fabulously talented writer/illustrator — to see if I could do an interview with her. She said yes.
And then Cat over at Fantasy Magazine mentioned that she'd like to be the one to run it. So I said yes.
We're all such a bunch of affable people.
Hey — wanna read it?
(You don't even have to say "yes." Just click right here.)
Happy Friday!