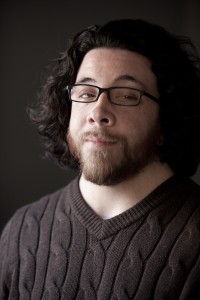 Hello, everyone! Welcome to July, and the Month of Artist and Author Interviews here on the website!
Today's interview features Nebula and Campbell Award finalist Saladin Ahmed, author of the very fantastic adventure novel Throne of the Crescent Moon.
I highly recommend it.
I'm honored to have him on the website today — welcome, Saladin!
****************
Author or Artist?
Author.
Who are your professional role models?
Well, of course there are the writers who are a great *influence* on one's work – for me, Melville, Leiber, Mahfouz, etc. But in terms of actual modeling of how to tangle with one's profession, nothing beats watching working writers – those who've been in the game a while – go at it. The writers at SFWA and sfnovelists.com, for instance, have been amazing to know.
What's your favorite writing/sketching weather?
I find it easier to write when it's not beautiful outside. Bright spring days, especially, tend to be unproductive for me.
Set your current playlist/musical device to "shuffle all" and hit PLAY. What's the first song that comes up?
"If I Should Fall From Grace With God," The Pogues
If you could win any award, which would it be?
PUBLISHER'S CLEARINGHOUSE!
Would you rather have magical powers, or a spaceship?
Magical powers. Unless it was a ST:TNG type ship, which basically had magical powers.
What was your favorite book as a child?
Depends what age. I'll go with the FIRST favorite book I can remember: The Berenstein Bears and the Spooky Old Tree
What thing do you wish you could go back in time and tell your 10-year-old self?
I know some very rough shit has happened to you already, kid. But do your 36-year-old self a favor and learn discipline now. It's going to be a bitch to learn in your 30s.
What's your favorite constellation?
I grew up w/ smog, so could only see even the Big Dipper on good nights. So let's go with that.
What's your favorite fairy tale?
Way too many to name, I fear. If we changed it to 'folktale,' maybe I'd say the Sindbad stories?
What thing are you most proud of?
That I don't totally suck at being a father.
The Colin Harvey Memorial Question: Name 3 things on your List of Things to Do Before You Die.
– See my kids safely into adulthood
– Live somewhere warm
– Visit Asia, other than the Middle East
****************
Saladin Ahmed was born in Detroit and raised in a working-class, Arab American enclave in Michigan. His short stories have been nominated for the Nebula and Campbell awards, and have appeared in Year's Best Fantasy and numerous other magazines, anthologies, and podcasts, as well as being translated into five foreign languages. His first novel, THRONE OF THE CRESCENT MOON, was released in February to wide acclaim. Saladin lives near Detroit with his wife and twin children.