Nocturne Falls Universe
A monster under the bed. A Rock God in deep space. A haunted castle in post-war Germany. A dark secret in Harlan County, Kentucky. The birth of an angel and a demon. A garage band composed of misfit teen weres. Babes and bayous, jealousy and jack o'lanterns. (PG-13)
More than twenty science fiction and fantasy stories edited by Steve Savile and Alethea Kontis, to benefit the Save the Children Tsunami Relief Fund in the wake of the tsunami in Southeast Asia.
Join the Little Witch and Wizard on their magical journey of friendship and knowledge! Each delightful poem chronicles the adventures of the Little Witch and Little Wizard as they discover what works (and what doesn't), while also learning some important lessons about life. Illustrated by Bianca Roman-Stumpff.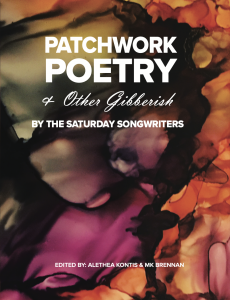 (coming soon)
Other
In a world where monsters and fairies roam the backyard, one gnome seeks to save his true love from an experiment gone terribly awry! You will find within the pages of this book the diary entries of one Dr. Harry Gnome, mad scientist. Here there be sock monkeys. You have been warned. (G)
Consider this handbook your education. Hunter 101. And don't go thinking you got off easy just because there's not a pop quiz at the end. This is the good stuff. The real deal. In here you'll find out all there is to know about being a Dark-Hunter.
Picture Books
It's backwards! It's inside out! It's every letter for itself! This laugh-out-loud romp is not your average alphabet book! Filled with visually humorous details, Bob Kolar's colorful illustrations are the perfect foil for Alethea Kontis's snappy story.
H gets top billing — but a stubborn B has something scary to say — as the inside-out alphabet gives a howl-arious Halloween performance. n time? Neon-bright, comically detailed illustrations show a cacophony of costumed letters, each with a mind and personality all its own.